Now Available
from Algonquin Books

"Intellectually stimulating and viscerally exciting,
The Darwin Affair is breathtaking from start to stop." 
– The Wall Street Journal
An audacious historical thriller . . . The intelligent plot features prominent figures of the time, including Karl Marx . . . and Charles Darwin, whose heretical theory of evolution has unsettled some very powerful men. Wry prose and vivid period detail help make Mason's speculations feel plausible.
– Publishers Weekly, starred review
Readers of historical fiction, murder mysteries, action/adventure and thrillers will be equally entertained and perhaps edified: beneath the excitement lie thought-provoking questions about class and order, the interplay of science and religion and intellectual curiosity. The Darwin Affair has it all: thrills, engrossing characters, taut pacing and historical interest.
– Shelf Awareness
Mason's Dickensian London, layered with gritty, horror-tinged period details and the imaginative interweaving of Typhoid Mary and the underworld's grave-robbing industry, provides a rare time-traveling experience for historical-mystery readers. The novel shares the edgy appeal of Caleb Carr's The Alienist and Louis Bayard's Mr. Timothy.
– Booklist, starred review
While readers cheer for Inspector Field, a true-life detective and friend of Charles Dickens, they will inadvertently learn a smattering of history—and enjoy every second of it. Author Tim Mason makes it fun. He writes with authenticity and knows precisely how to keep his audience on the edge of their seats. Oh, and just when you believe he's about to wrap it up, get comfortable, because he has a whole lot more action in store.
– Bookreporter.com
A perfect addition to your summer reading list. Fast-paced and lively, this page-turner would appeal to fans of Charles Dickens and Sir Arthur Conan Doyle.
– Reader's Digest
Set in Victorian era London, Tim Mason's The Darwin Affair is a fantastic and original historical thriller. In fact, this is one of the best thrillers I've read in years.
– The Missourian
"An engaging historic mystery."
The Darwin Affair by Tim Mason . . . set in Victorian England of the 1860s . . . grabs the reader and tosses him or her into the middle of an assassination attempt of the Royals—Queen Victoria and Prince Albert . . . [T]he plot unfolds in an exciting dash to save Prince Albert, and bring Decimus Cobb . . . easily the most frightening antagonist since Hannibal Lecter . . . to justice.
– New York Journal of Books
This clever, yeasty detective yarn is like a runaway hansom cab that pauses just long enough to take on passengers ranging from Darwin to Dickens before hurtling onward. It's a grand ride, a serious education and a delightful addiction.
– Louis Bayard, author of Courting Mr. Lincoln
It's London 1860, and an assassination attempt has been made on Queen Victoria. A block away, a petty thief is killed. But Detective Inspector Charles Field suspects these crimes are related, that the queen wasn't the real target—and that all of it masks an even more ominous plot.
– NY Post
Push aside the spreadsheets, close your Google Docs, and dive into Tim Mason's The Darwin Affair. Set against the backdrop of Victorian England, Mason's novel gives you the chance to do a little sleuthing. Riding alongside the main character will give you insight into myriad ways to solve even complex mysteries.
– Forbes.com, "The Best Historical Novels for Summer 2019"
"I am a big fan of Charles Dickens, and the Dickens influence permeates the whole book. In addition to the era in which it is set, the plot is twisty in ways that I think Dickens would admire, and there is a cadre of ragtag children and quirky characters who would be right at home in a Dickens novel… The Darwin Affair is a thrilling suspense tale that will tempt you to race through for the story alone, but slow down long enough to enjoy the writer's craft."
"The Darwin Affair is a page-turner that moves at high speed from beginning to end… looks made to order for a Hollywood film and Tim Mason appears to be just the right person to write the screenplay… I am sure that we have not seen the end of Detective Field and I look forward to his return."
"…a fast-paced historical mystery…"
"With many grisly murders and many shocking surprises along the way, the book rockets toward a last dark twist. Careful research, a driving plot, wry wit, and compelling characters make this a most entertaining read."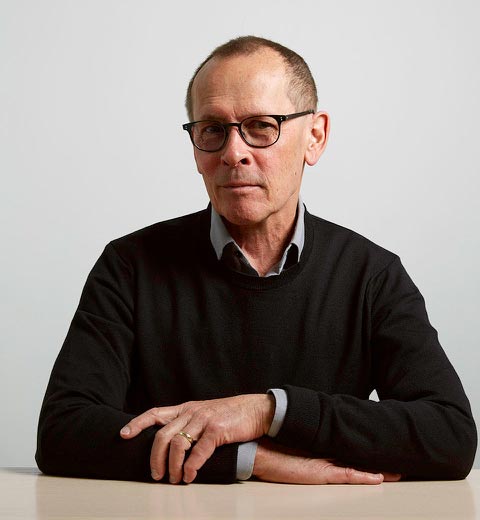 Tim Mason
Author
Tim Mason is a playwright whose work has been produced in New York City and throughout the world for decades. Among the awards he has received are a Kennedy Center Award, the Hollywood Drama-Logue Award, a fellowship from the National Endowment for the Arts, and a Rockefeller Foundation grant. In addition to his dramatic plays, he wrote the book and lyrics for Dr. Seuss's How the Grinch Stole Christmas! The Musical, which had two seasons on Broadway and tours nationally every year. He is the author of one young adult novel, The Last Synapsid, published in 2009. The Darwin Affair is his first adult novel.